With many investors receiving thousands of proposals every year, the one true and tested formula to get on an investor's radar is to have a professionally designed pitch deck to help you raise money.
A pitch deck should not be a rehash of your business plan but a compliment to it that flows in a succinct and strategic manner with specific visuals that correspond to your overall vision.
This table, from Guy Kawasaki's The Art of the Start, summarizes the key information that should be included in the initial pitch deck. Remember the "10/20/30 rule of PowerPoint"—10 slides, 20 minutes and no font smaller than 30 point.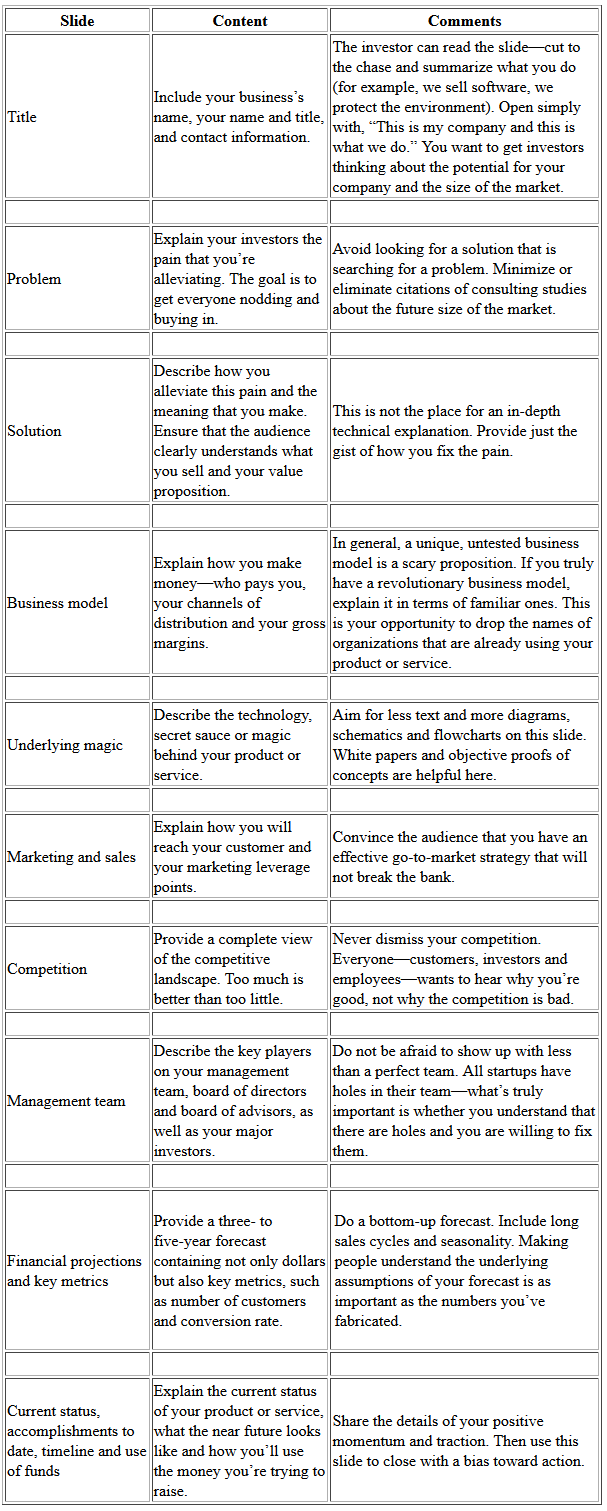 In the interim, please take a look at some of our favorite pitch decks for companies that have successfully been funded. Please contact us so that we can develop a pitch deck for your specific vision.